Past Events
Three Lakes Walk & Roll
The Three Lakes Walk & Roll is an all ages, all abilities walk or run event. It promotes fitness, community & inclusivity of all ages and abilities while exploring the newly linked, enhanced and expanded trail systems around Lucien Lake.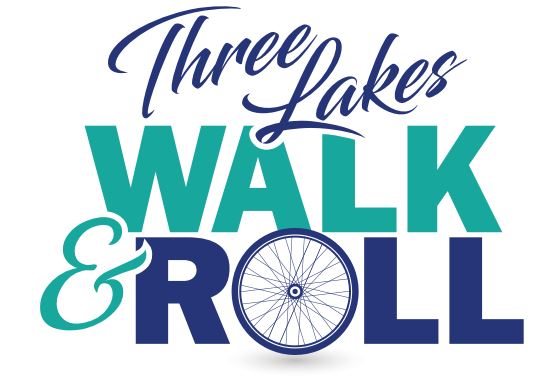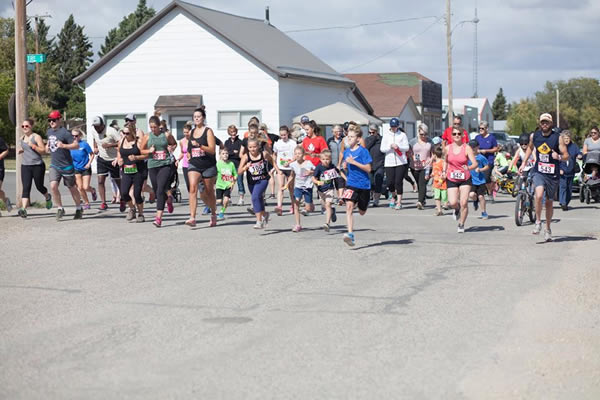 Movie Night Under the Stars
Movie Night Under the Stars, located at Lucien Lake Regional Park, is a fundraiser for TLEDR. In its inaugural year (2019), start up funds were raised to develop Green Spaces in Pilger, Middle Lake, and St. Benedict. In addition to the movie, there are activities and games for kids, and popcorn, drinks, and T-Shirts available for purchase. Movie Night Under the Stars promotes community vitality and brings everyone together under the stars in an event that is fun for all ages!
*Due to COVID-19 restrictions, there will unfortunately not be a Movie Night Under the Stars in 2020. Look for us in 2021!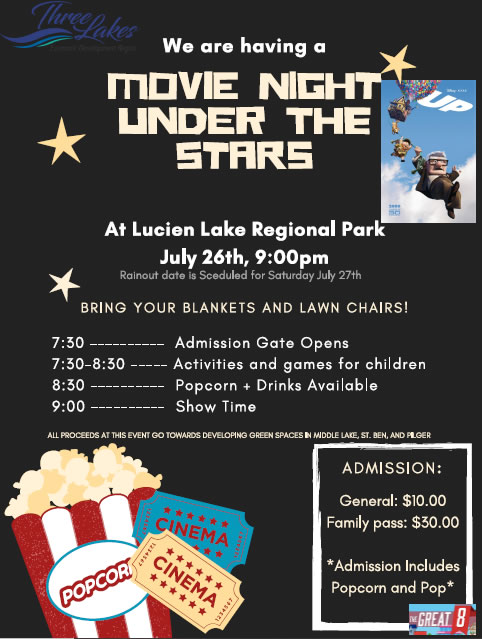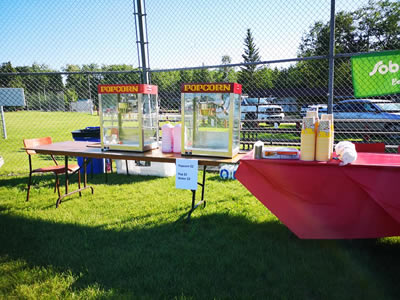 There were three men - Felix Fischer, Jerry Doll and Leonard Lukan, who talked about planting pumpkins and having a competition among the three of them to see who had the greenest thumb and hopefully the largest pumpkin. And so in the fall of 2004 they had 19 people bring their biggest pumpkins to Pilger for an official "weigh in". The weigh-in was held at the Pilger Community Center. Eva Lummerding was secretary at the time and was able to find quite a few people who were willing to donate baked treats with pumpkin as an ingredient.
The following year it grew to 50 people. Pies, muffins, cakes and squares were donated. A pie judging contest was added to the day's festivities along with many other activities. The festival, much like the giants that inspired the day, just kept growing and getting bigger every year. As part of this wonderful tradition, the Pilger Pumpkin Growers group has made the festival date an easy one to remember year after year - the festival is ALWAYS held on the LAST SATURDAY in SEPTEMBER. This day sees the population of a sleepy little village climb dramatically from 50 to over 500, even if it is for just one day. People from all over Canada have attended the event and one time visitors have now become competitors. The competition is lively with chatter in the crowd ranging from admiration to good natured ribbing about "filling that tiny little thing with cement so it weighs in better".
The much anticipated event hosts the always popular pumpkin weigh-in, best pumpkin pie contest, photo contest, pumpkin carving contest, children's activities, wagon rides, BBQ, live entertainment and more! It is a source of pride among those in the community as can be witnessed by the many homes that decorate their yards with their best "Festival Attire". See you there!